Are You Ready for Chanel Summer-Spring 2016 Wear Launch?

Chanel launches its Summer-Spring launch at Paris-Cambon airport. It was glamorously features under the Grand Palais' glass roof to offer a fascinating and enchanting outlook to its viewers. Here are a few important highlights of the Chanel launch event:
Diverse but disciplined check-in desks, numbered gates, pointed departures, arrival points and waiting area at Chanel-themed airport terminal was splendidly presented the well-managed Chanel launch event.
About 99 feminine latest collections were presented by Chanel Airlines hostesses and passengers. The front row mostly witnesses the designer wears of famous designers such as Vanessa Paradis, Lily-Rose Depp, St. Vincent, Cara Delevingne and Anna Wintour.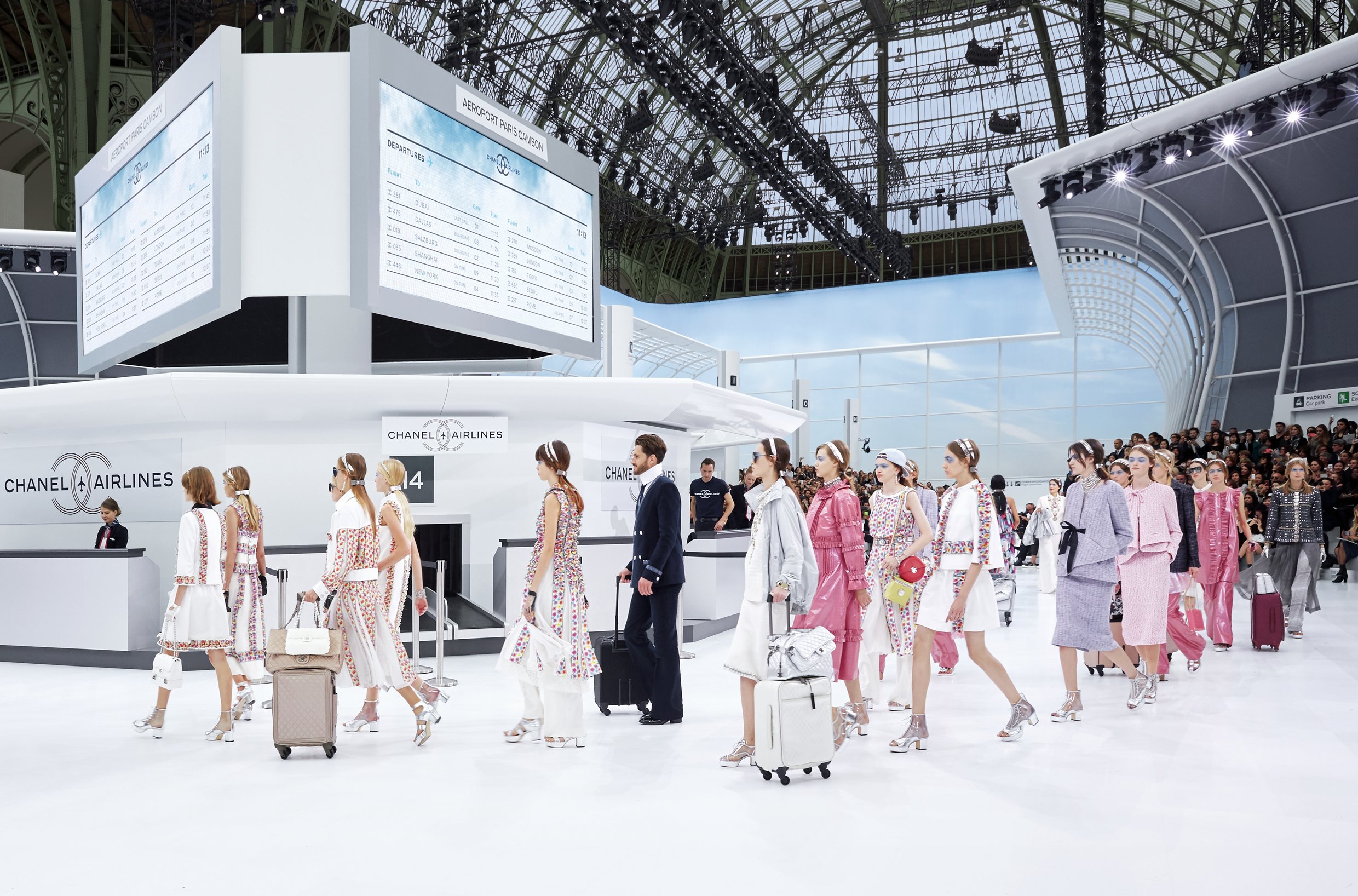 Collection from Karl Lagarfeld displayed comfort, classiness and elegant functional accessories presented in red, white, blue, black and metallic grey. His collections also included fascinating and attractive prints.
Although tweed were one of the most dominant items in the collection yet it also included heavy use of silk, ottoman, lace, leather, guipure and denim.
The Chanel Suit for the Season
It was presented in pastel colors or monochrome print along with a ribbon on the waist. However, there were no braids, buttons, pockets and collar in the Chanel wear for the season.
Evening wear includes wide skirts and pants coupled with jackets and tank tops, which were presented with heavy silver embroidery and grosgrain ribbons.
Karl Lagerfeld also presented the airport themes where he used sky blue colors on knits and silks, which he decorated with arrow signage, airplane motifs and departure prints.
There are also many white, red and blue airplane pins witnessed at the Chanel 2016 launch along with wedge sandals, large aviator sunglasses, double ponytails presented in a sporting manner and a wheelie suitcase known as "Coco Case".
For more Chanel visit their website here.
AlwaysBeOG